Friends, countrymen, meeples! I bring news from Games on the Drive.
New Games
Once Upon a Time is a game where you and your friends are all trying to create their own fairy tale stories, using cards denoting typical story tropes. As you tell the story, any of your fellow players may interrupt if you say a word that matches one of their cards, and then the story is theirs to direct and tell. This easy to learn game will give you some pretty memorable tales, and is ideal for all ages.
Ladies & Gentlemen is a hilarious game for teams of players. One player in the team plays the gentleman, the other plays the lady, in the Victorian era. The gentlemen attempt to earn money in the stock market, the ladies use that money to put together an outfit to outshine all the other ladies in the upcoming ball. This is a great filler game for your games night and serves as a good intro for people in your life who haven't played a board game since Monopoly.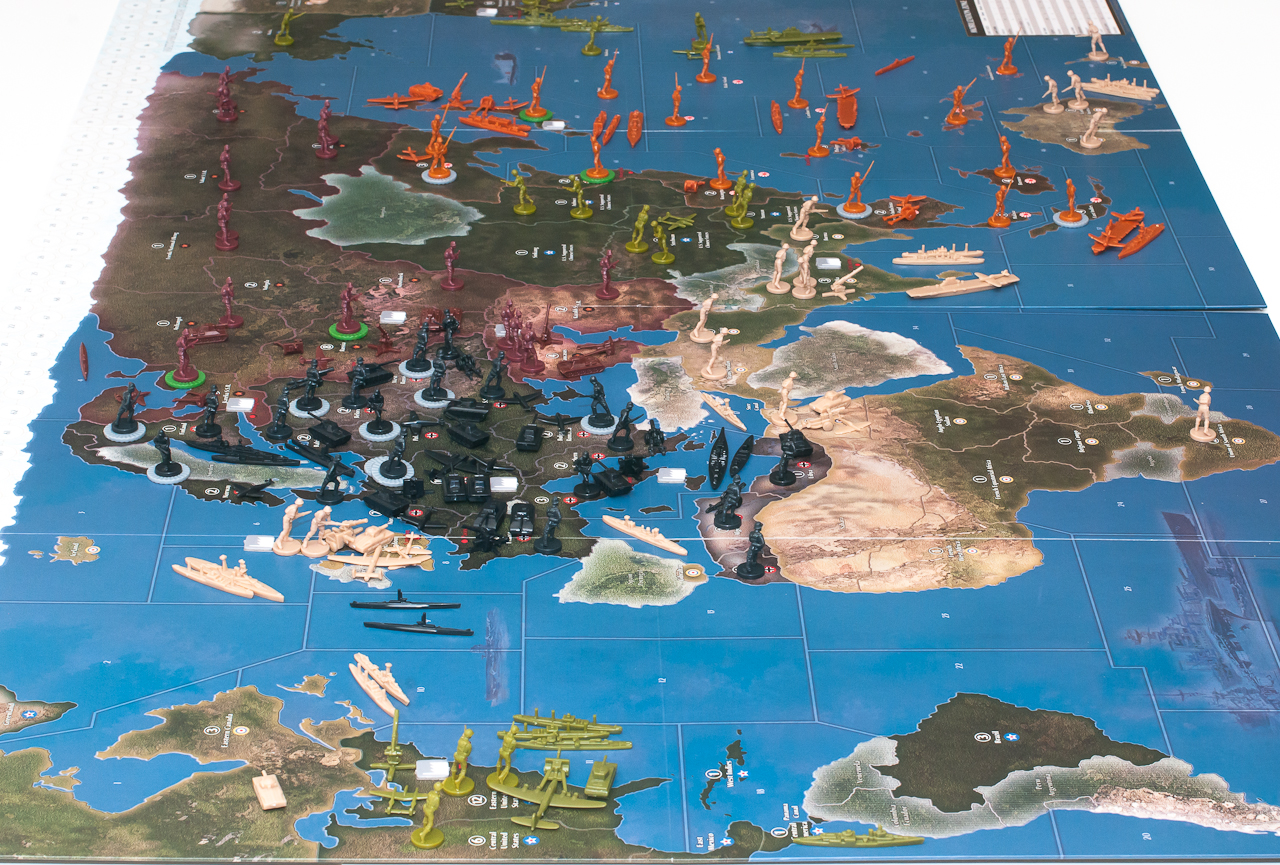 While by no means "new" in the strictest sense of the word, this new second edition of the old classic Axis & Allies 1942 lets players take part in different sides of World War 2, managing not only different country's troops and battles but their economies as well. An oddly popular request at Games on the Drive, this game will not last long on our shelves!
Back in Stock
Many games have become best-sellers here at Games on the Drive, and we are happy to have a few of them back in stock recently. We are now carrying multiple copies of:
Boss Monster
Coup
Ultimate Werewolf
The Frozen Board Game
Open Games Events!
Every Friday from 7:00 pm – 9:00 pm and Saturdays 1:00 pm – 5:00 pm we encourage everyone to come by Games on the Drive, play games, learn a new game, or bring your favourite games to share with friends and strangers. This week we will have the following games available for everyone to play:
Timeline (both "Discovers and Science" and "Music and Cinema" editions!)
Zombie Dice
Coup
Letters from Whitechapel
Galaxy Truckers